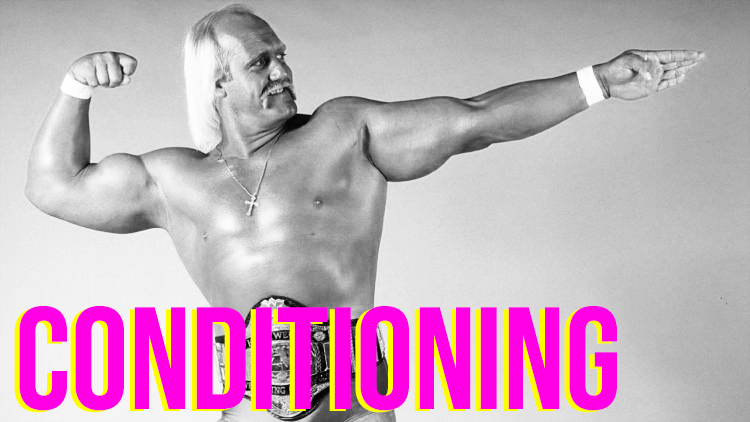 First let me apologise for the delay in following with contributions – it's been a hell of a 2 week or so period with work and so on, hope the content of this is worth the wait! I will try and keep this one brief and to the point!
So for today's contribution I wanted to share my thoughts on conditioning and the importance of "fitness" for a grappler
Some of you may know, but I have a background in fitness, personal training and GP referral exercise programming, so I have come across a broad spectrum of physical performance and what that may mean to an individual. We are going to focus our attention on conditioning for a grappling competition mindset in this instance, not just general health / train for fun etc.
Some opinion is that minimal conditioning is required, and "technique beats strength", but my own idea goes a little further, and might make you think a bit about how you structure any of your own physical conditioning sessions.
As I see it, the need for physical strength varies across gi and no-gi grappling. In the gi game I believe there is a certain truth in the old adage above that "technique beats strength"… so long as there is well conditioned strength in one particular area, that of grip! If I have very little other physical conditioning (other than that gained through rolling time) then having a very strong grip will mean I can better utilise technique across a wide variety of positions and areas. Dan Strauss springs to mind with some of his awesome grip training that he does, I feel the more gi focussed then the better the benefit you will receive by focusing on grip training. With no-gi, its very different of course, and so I feel overall strength and conditioning can play a much more vital role here. Those in the arena are often sweaty, and the pace tends to be faster too, so strength and cardio fitness have more of a part to play! Some of the control points can require very specific "squeeze" and so a broad range of strength will be much more beneficial. Of course that's not to say that physical conditioning can't help the gi grappler, but I do feel a certain separation of focus is needed. You have probably heard the comment that nogi grappling is less technical – as a fan of both I disagree, but as my predominant skillset is in gi, a part of me wishes I didn't, haha! If such a comment is ever proven the case, then nogi fans can always counter by stating that their physicality and overall strength will be at a far higher level!
Those of you that focus around gi grappling, have a go at implementing more grip training into your programming, and see if that has any effect on your game. Of course the intensity of what you need do will vary for everyone but try adding the below into your regime and it would be interesting to know how you feel you get on!
Towel / gi grip pull ups (3 x 10)
Towel / gi grip seated rows (3 x 10)
"Fat Bar" deadlifts – add in to normal deadlift set – strength set (5×5)
"Crushers" – those things that look like walnut crackers / similar grip apparatus (as freq as poss – watch TV whilst training grip… obvs its best if its grappling on the TV at the time!)
Controlled extensor / flexor movement of fingers and thumb / slow controlled open and close of hand (as frequently as you can)
Luke Spencer is a BJJ black belt under Eduardo Carriello, GB Oval, currently teaching put of Southend Combat Academy, and 1-2-1's, guest instructor at Leicester Shootfighters. Likes dogs, anything Canadian, pina coladas and getting caught in the rain!