Jack Grant is a professional mma fighter with an impressive 13-4 record. Jack has wins on some of Europes biggest shows including Cage Warriors and Bamma. With half of his wins coming via submission, Grant is an exciting addition to the Roll Models 'submitting things' 16 man no-gi submission only tournament on December 17th in Stoke-on-Trent.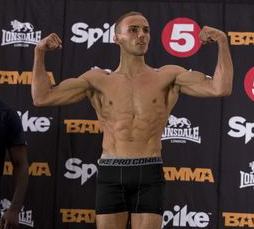 photo credit sherdog.com
Hi Jack, half of your mma wins are by tko, half by sub would you describe yourself as a grappler or a striker?
I'd have to say I think I'm a well rounded MMA guy, I'm not a one dimensional fighter – I train many styles.
For those not aware of your background, how did you start out in grappling and mma?
I started out Boxing as a young boy, as my parents needed to focus my energy into something positive. I boxed my first bout at age 11. I then found an MMA gym locally when I was 17, thats when I became hooked and started to seek out places I could learn Jiujitsu – I found DMAC in Doncaster where I still train now.
I see you also train with ASW and Darren Morris, Kameron Atakuru etc how would you describe the style of grappling in the gym?
There are a verity of styles at ASW, it's an interesting place to train due to the high level CatchWrestling, Judo and Jiujitsu – Kam & Lee Chadwick being top competitors. I'm learning loads from Darren Morris and the team at ASW. It's a great place to be.
You have had some good success in grappling tournaments how do you find the process of preparing and competing in them compared to mma?
It's a much more relaxed approach for me compared to MMA, as my diet isn't so strict to make weight, I'm eating what I like etc… but I'm always training hard and learning and I'll bring the same competitive edge to win.
How would you describe your own style of grappling?
I'm really not sure, I'll let the public decide that one for me!
Jack Grants last professional mma submission win against Norwegian Kimbo Tinghaugen
You are competing in the 16 man Roll models tournament, are you doing any specific preparations or is it a case of just carrying on training how you already are?
Nothing in particular, just steady away training once/twice a day like usual.
How much pure grappling training do you do that doesn't involve strikes etc?
I grapple regularly, Gi or NoGi at least once a day.
You have fought for some of the UK's top promotions including bamma and cage warriors what's next for you in mma?
I've got a few exciting opportunities ahead of me. I'm going to enjoy Christmas and I'll be back active in the new year.
Any sponsors you'd like to thank?
GBP Grimsby Byproducts LTD. BigJax StakeHouse&SportsBar Coach House. Boss Nutrition. Cook&Lucas Frozen UK Ltd. SafeJaws. PDH Automotive Ltd. PurpleBricks The Mad Hatters Tea Room.
Limited tickets for Roll Models 'submitting things' 16 man winner takes all no-gi submission only tournament (all submissions) are available now for just £20 via this link…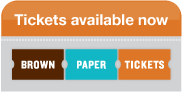 [amazon_link asins='1466322357,B013V1H4F8,B00JOKX32E' template='ProductCarousel' store='rollmodelsbjj-21′ marketplace='UK' link_id='45cb5805-d383-11e7-b580-711704126cbf']